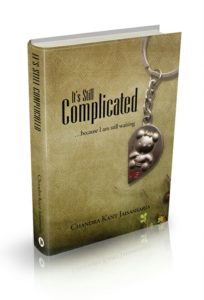 Chapter 1 – In Search of Love
I could not succeed in grabbing a seat in any of the colleges in Jaipur due to the limited seats and the rampant virus of our country 'corruption'. People usually give huge donations to the colleges and get admission for their children. But my Grandfather being an ethical and principled man, refused to give a donation stating, "Be someone who gets chosen by his talent, not money, every father may not have enough money to bribe". I was very much discouraged with 72 % in my mark sheet and felt like I was good for nothing.
It was somewhere in August 2008 when I had come to Delhi to try my luck in the colleges. (I am bad at remembering the dates.) I used to stay at my 'Mamaji's (Maternal Uncle) house in Rohini with my cousin Ravi. Ravi and I are the best of cousins and he is calm and humorous. He never gets angry with me and I used to share a lot of things of my life with him. We both shared a single room and a single set of ear phones while listening to the FM on my cell phone. We used to switch the channels whole night till one of us fell asleep. If we were hungry at the late nights, we satisfied our appetite with 'bhujias', the namkeens we were so fond of. . Ofcourse in the morning mami (Maternal Aunty) would know about it and shout on us that we never ate our dinner properly which makes us hungry at late nights. We used to laugh at the people noticing their expressions and we both are very good at mimicry. Does Ravi have a GF, no he didn't! But he used to talk to one of his friends Pooza and of course I was jealous that I didn't have even a girl as a friend in Delhi.
Unfortunately, it was the time when admissions were closed in every college except School of Open Learning (SOL, Delhi University) and a few private colleges. Mamaji tried to convince me to get admission in some private college and do BBA from there. But I thought that I must get a degree from Delhi University instead of some private college which would give me a degree of some other state than Delhi. I knew I would not be able to enjoy my college life as School of Open Learning (SOL) is not a regular college, but somehow I convinced myself to get admission in SOL. SOL also arranges some classes on Saturdays and Sundays for the students. As I thought the attendance of SOL is important, I started taking classes there too where I met my new friend Amit Thakur. He was somewhere from Himachal.
Soon we became good friends. We used to hang out in the college when our teacher was not in the class, bunk classes, sit outside the Vishwavidhyalaya Metro station and talk to each other about girls coming out and in from the metro station. Amit and I decided that whosoever would make a girlfriend first would have to  take his girlfriend to the place where we used to sit during bunk sessions, and would not leave his friend if found a GF.
One day we noticed a girl who used to come and sit in the park outside the metro station and help poor children by giving them eatables and then she used to feed the pigeons. Amit and I were super excited to see her every Saturday. One day we both took a chance to talk to her and we started helping those poor children and the other beggars just to show how generous we were. She gave a smile to both of us and that made our day. We repeated the same the next Saturday and again won a smile from her. This time we planned that next time one of us would take her phone number. But then we couldn't see her anymore, "kismat hi kharab hai yaar, chal ghar chal" (Luck is not in our favour friend, let's go home) frustrated Amit said. We lost interest in the SOL classes and as the time passed by we stopped going to SOL and meet each other and this is the time when he wasn't in my life anymore. I don't even remember the first digit of his phone number. After all we have a tendency to forget old memories which we no longer regard to be so important for us.
Then I started taking classes in NGPA, a private institute in Rohini, providing coachings to the Undergraduates. A lot of students came on the first day of the institute and a lot of beautiful girls too. I noticed a beautiful girl named Simran Kaur sitting at the last bench. She used to talk to every smart guy in my class who had a better physique, better looks, a bike and a stylish phone. Delhi is a place to flaunt. The better you represent the better your friend circle is. It must have been my view but somehow they were better than me and I had to convince myself that I was not capable enough to talk to her but I knew that she had an eye on me.
After three months, in November we finally got a PC at mamaji's house with an internet connection. Very soon I created an account on Orkut, the only popular social site during those times. And then started a search – the search of my first crush. I found Priya, sent her a friend request and to my happiness, she accepted me.
Hi! How are you? I said.
Hi! I am fine how about you? She replied.
I am good. Where are you nowadays? After you left the school in class 7, I couldn't see you. Even I had visited outside your house many a times but …
I shifted to Calcutta with my family and I am doing my studies here. She replied
I got her cell number and called her. We made the best of friends. We used to talk for hours and meanwhile I told her that she was the first crush of my life. She laughed! Oh really? She replied.
Yes! I always followed you after the school till you reached home. Sometimes I purposefully used to come outside your house in the evenings just to see you and I was a big die heart fan of your smile. I even used to come to school on rainy days because I knew you will come and I would be able to see you. I said.
Oh! My god, you are such a … she replied.
Such a what? I said.
Nothing, we are good friends now and we were destined to meet again. She replied.
I was very happy to get her back in my life, I thought she might be the one who is meant for me and I promised her that I would always be her good friend and would always be there for her.
Then appeared the so called villains, few of my former class mates from my town started sending her friend requests and messages and they even started teasing her on my name as they somehow came to know that I was talking to her. I know why they did this, they did this just to separate us as she was the most beautiful girl of our school and everybody had a crush on her. They could not swallow the fact that she was talking to me. Priya was angry with me thinking that I had revealed them everything about us and she was very upset that day; I couldn't sleep for the whole night thinking that I had lost her again. But I couldn't let her go like this. After all, she was the one whom I liked the most. I still remember the day when I asked my mom, "Are inter caste marriages allowed in our family, mom?"
"No, they aren't; but why are you asking this?" She asked.
I had no answer and so to avoid her question, I smiled and left.
The next day I called Priya and somehow convinced her that I didn't tell anything to anyone and I didn't have any contact with anyone of them and why would I do so as I never wanted to lose her. I took the cell numbers of those idiots from her and called them up. I angrily told them to stop disturbing Priya. They all came on call conference and told me that I was the reason behind Priya ignoring them recently. They threatened me that if she would not talk to them, they would thrash  me whenever I am back to my town. I was afraid of them because they were many and I was alone, but somehow I was happy that after all I was clear of my charges and if Priya was with me I would handle them . I was even ready to get beaten by them but would not let them disturb her again. We both blocked all of them on our phones and Orkut and soon they were not at all able to disturb us ever.
23 January 2009
It was my birthday and I was damn excited to celebrate it in Delhi. After Priya wished me at 12 o clock sharp in the night everyone else at my home did. I was happy to get a call from Priya. It made my day thinking that I was so important for her that she was awake till 12 just to wish me. As soon as the phone stopped ringing and everyone was asleep, it was complete silence. My mind had no thoughts running in it but I could feel my tears rolling. I was crying because somewhere deep down I was hurt; it was a feeling of being lonely in the presence of many.
Shayad hum kisi se keh na saken
Par koi to hogi aisi jiske bina hum reh na sake
Wo aae humse milne kabhi kabhi
Aur hum har pal uski raahen taken …
I may not be able to share it with anyone
There must be someone without whom I won't survive
She would come to meet me occasionally
And I would wait for her every minute with gravity.
Chapter 2 – Megha
One day while going through the friend suggestions on Orkut I wondered if I could search Megha who had become my friend when I was in the eighth standard. I clicked the search tab and typed 'Megha Jain' but I couldn't find her.
I don't know why but it must be my destiny which made me do so. I typed Megha Aggarwal and my eyeballs stuck on an incomplete profile among all those results. Her profile did not have any DP (Display Picture); it said she was from Pitampura and a student of DAV school. She was just 3 kms away from me. I felt something very unusual and instead of sending a friend request I left her a message, "Hey! I am new in Delhi and I don't have many friends here. Unlike other guys, I would not disturb you ever if you don't reply. But I promise I will never hurt you. I just want to be your friend. If you don't mind please accept my friend request".
Late Night while I was lying on my bed, I wondered "why? Why would I send a message to someone who doesn't even know me and that too, to a girl having no DP on her profile?" Feeling restless, I called up Priya and shared my dilemma with her. But to my surprise she did not react to this. It must be because she was not my girl friend yet.
The next day when I came back home after the classes, I was in a hurry to check whether she had replied or not.
Yes! There was a reply. She said "Hi! I haven't got any friend request from you yet".
"Oh I tried it but I was not able to send it because of some problem in my PC. Would you please send me the friend request"? I replied.
I got her friend request and we were friends on Orkut.
"Hi! How are you?" I said.
"Hello! I am fine and how about you?" She replied
I could not resist myself from asking something, "I am fine but tell me one thing, why don't you have a DP on your profile?"
Instant was her reply, "You too don't have a DP on your profile!"
"Umm, I don't look smart enough and I never get clicked unless it is required for some paper work", I responded.
"Never mind, friends should have a beautiful heart, looks doesn't matter." She said.
"Yes! You are right and I hope we carry our friendship for a very long time." I tried to enjoin..
She went offline suddenly and I was worried about what would have happened to her that she had gone without saying a good bye. I kept thinking about the conversation held between us until the next day. I was disturbed and tried to recall, "was the conversation ok? Did I say something which she might not have liked and disappeared from the screen?"
The questions were hitting my head. I became restless and I was going online again and again to check whether she was there or not. I was trying to figure out the other possibilities because of which she must have gone offline.
Suddenly a notification popped up on my computer screen.
"Hi! Sorry, I went offline without bidding a good bye. My mom called me up to help her in the kitchen." There she was… my heart beat began to pace down and I felt relaxed.
"It's okay, there is no sorry and no thank you in friendship. By the way, what grade are you in?" I asked to continue the conversation.
"I am in class 11and I have my exams in the next month. I will not be able to come online so frequently, if you don't mind can I have your mobile number?" She asked.
"Its 9………, when I am expecting to get a call from you?" I asked.
"Very soon! Right now I have to go, bye take care…"
She went offline and I was very happy. I called up Priya and shared the conversation with her but again she did not react. I thought she was in love with me and would get angry with me after listening to the conversation. But she did not, as she considered me just as a friend. Even I did not bother about her anymore as I was happy that for the first time in my life, a girl has asked for my mobile number.
Three days had passed since Megha had taken my phone number and there was no call, no text and no messages on Orkut. I was worried but I was aware of the reason behind it. I was just waiting for her call so intensely that I could not keep my eyes off from the cell phone and the third evening my phone rang. It was an unknown number and besides a VIP number. I sensed that to be her call.
"Hello!"I received the call.
"Hi! It's Megha."
Her voice was damn cute like the voice of a child. My ear drums could not believe that they have heard something which would give them a feel of relaxation. I felt as if my heart was exulted, the time stood still and I could feel like a new blood circulating in my vessels. In a deep silence it was only her voice which I could hear. Her melodious voice could have made me do anything for her. I felt like I was hypnotized by her voice.
"Are you there? Are you listening? Hello…."
"Yes, I am listening; after all I was waiting for your call since last 3 days…" I said in a slow tone.
"Oh! So sorry, I was busy studying. Right now I have time to talk to you because I am on my way to the institute for the accounts class." She replied hurriedly walking towards the institute.
"Ok. So you take tuitions to study Accounts!" I was very good in Accounts and had scored 72% in the subject." I replied getting confused on what to talk about.
"That's nice, what was your average score in 10 & 12 Standard?" She asked.
My mouth got choked. I couldn't utter a word thinking " Beta ab tu gaya, ise sach pata chala to ye kya sochegi"? (What would she think if she comes to know my average score?) But somehow I forced myself to speak the truth because it was a new friendship which I couldn't start from a lie.
"I scored 55% in my10 and 72% in the 12 Standard." I said in a passive tone. "I hope you don't mind being my friend if I am not good at studies."
"No ways yaar, marks never matter at all. Even I got 47% in the 10 standard. What matters is your behavior with me; after all everyone is not born with intelligence." She sweetly accepted me for what I was and she hung up the call when she reached the institute.
I was expecting a call from her while she would go back home. But she did not call me, instead she messaged me, "Hi! I am going back home and would not be able to call you, but we can chat through sms…"
"Hi! No problem. By the way, if you don't mind me asking, do you have a boy friend?" I know I jumped very soon to this topic but I could not stop myself form asking her.
"No, I don't believe in relationships, do you have a girl friend?" She asked.
"No, as of now I don't have any. But I have a best friend 'Priya' with whom I share almost everything."I said.
"Where do you stay in Delhi?"She inquired.
"I stay in Rohini and basically I am from Rajasthan. My family lives in Rajasthan only." I added to keep the conversation go on.
"So you stay in a PG?" She asked.
"No, I stay at my Mamaji's house." I said.
"What do you do?" She asked.
"I am currently doing B.com from SOL. I take tuitions for some subjects in NGPA." I replied.
"Ok. I will talk to you tomorrow as I am tired and I have to help my mom in her work. Catch you later. Good Night."She tried to put an end to the talks.
Good Night? I mean come on… the conversation just started (I thought) … But I had to reply her Good night and wait for the next day to talk to her.
I know you might be thinking what the hell has happened to Priya? Where is she? Did I talk to her also?
Yes. I talked to her but the conversation between us became lesser day by day and soon it was an old story for me.
The night seemed too long; time passed so slow that if I would have thrown a needle towards the sky it would have dropped on the land in the morning. But luckily I had Ravi with me, with whom I shared everything. He was very surprised to see that I have found a friend through Orkut. According to him, this was only possible in the movies.
Unhone hath bhi nahi badhaya tha
Hum unki taraf badhte chale gae…
Raaten hui lambi
Din ghat te chale gae…
Aakhir hua wahi
Jiska hume intazar tha…
Jin galiyo me hum jana chahte the ek arse se
Un galiyo ki taraf hum badhte chale gae…
She hadn't given me a clue yet
But I fell for her
Nights went longer than ever
Days became shorter
Finally it happened
For which I was waiting for
The lanes I wanted to walk upon since ages
I started stepping towards those.
"Bus Train aur Ladki, in teen ke pichhe kabhi mat bhagna" (never run behind a bus, a train and a girl) I have heard this many a times and somehow I stopped myself from sending her any text next day. It must be because I knew she was at the school and she would call me in the evening while going for her tuition.
As expected, I received her call in the evening. This time she told me that she has a cousin named Sakshi. Sakshi is very beautiful as she described her and as I was single and may be looking for a girl friend. She told me that Sakshi would be perfect for me to get into a relationship with. I was not at all interested in Sakshi as I started liking Megha. So I told her that I was not looking for a girl friend as I had already started liking someone. When she asked me who she was, I somehow changed the topic and I asked her to meet me so that we could know each other better. She agreed and said that she would also bring Sakshi with her as she was not comfortable in meeting me alone. We decided to meet at Pitampura metro station the next day.
I was very happy and damn excited to meet her. I took my dinner hurriedly and went to the bed early that day because I somehow wanted the time to run fast and waited for the day to come. But I couldn't sleep for the whole night as I spent all the time thinking about her. I fell asleep… but I knew that I was still thinking of her.
 Chapter 3 – The First Meet
09 February 2009
My phone rang and as expected it was her on the other side.
"Good Morning! Are you still sleeping?"she asked.
"Good Morning! I don't know when did I fall asleep but I am happy that it's you who woke me up."
"Really, now get ready soon. I wanted to remind you that we have planned to meet today."
"Yes, I remember. I am just getting ready. By what time will you reach Pitampura metro station?"
"I'll be there by 11 am" she replied.
As soon as she disconnected the call I jumped out of my bed excitedly and I got ready before everybody else at home.Mami was surprised to see me getting ready so early and asked me whether I had any tuition that day. I told her that I had  a very important class and had to leave without having the breakfast. While travelling to Pitampura through metro, my mind wandered through several questions:
What if she is a fat looking girl?
What if she blinks repeatedly? Or …
Stop! I said to my mind. She is my friend and I would accept her for whatever she is.
I reached Pitampura metro station and waited for her to come. It was 10:30 am and I called her to ask where she was.
She said she was at Kohat Enclave metro Station and by mistake she had told me to reach Pitampura metro Station. I was very much excited; I ran towards the counter and took the token for Kohat. I could not realize what was happening to me and I was running like someone had left his dog behind me. I was running toward the first coach of the metro because this coach would enter the Kohat Metro Station first. I boarded the metro and as soon as I reached Kohat I called her to ask where she was.
She was at Gate no.3 waiting for me and I went running towards gate no. 3. But as soon as I reached up to the stairs, I felt very nervous. It was as if the time ceased to move ahead. Everything stood still, sunrays were directly falling on my face just like a spot light falling on a performer during his stage performance, disallowing me to see her from the upstairs. I saw two girls standing downstairs and looking at me. I went down the stairs slowly wondering to identify the faces – Megha or her cousin Sakshi! If yes, what was going on in their mind, looking at me? I became more conscious at every step going towards them. I took my cell phone out to confirm my speculation about Megha and to my pleasure, she waved her hand to assure me that there was no need to call.
I was now standing right in front of her. She was looking dazzling in her Black top and blue slim fit jeans. She had untied long black and silky hair which I longed for. She carried a beautiful smile on her face which could win thousands of hearts within a fraction of seconds and no one could ever get tired looking at her. Her figure could give competition to any of the actresses of Bollywood. She was a perfect match for any of the guys looking out for a decent, simple and innocent looking girl. Her face was reflecting her cuteness and simplicity. I was lost so much looking into her eyes that I couldn't even give a look towards Sakshi.
Before I could gather some confidence and utter a word she said "Hi! I am Megha and this is Sakshi."
"Hi!"
"Sorry! I thought this is Pitampura Metro Station and by mistake I asked you to reach there."
"No Worries, after all I have reached and we are here. By the way I thought I will have to wait for you people to come but you are here before time."
"Umm, this is the first time when I am so early otherwise I always come late." She chuckled.
"Ohk! So, will I have to wait if I desire to meet you again." I smiled.
"May be" she said. Anyways we have to leave now as we have to go to the market and buy some stuff for us, will see you some other day."
"Bye" I said.
"Don't say 'bye' Say 'see you'. I don't like the word 'Bye'. When we say 'bye' it means that we are not sure when we are going to meet next but if we say 'see you' it means that we desire to meet again."
"See you!" I said.
She was no more in front of my eyes.
I did not want her to leave so early. I felt like I should take her home and keep looking at her till the end of this world. I felt like she was the only one for whom I have dreamt about and she was my dream girl. "When you are with your loved one, time flies so fast that you don't even realize it but when she is away from you, the time creeps so slow that every minute seems equal to an hour". This was the time when I fell in love with her deeply.
I went to the institute to attend the classes but I don't remember if I studied anything that day. Everyone was busy looking at me doing awkward things, like smiling again and again, putting the pen on the desk and suddenly writing something, glancing at the phone and reading her messages again and again. The teacher did not bother looking at me as she did not want the class to get disturbed. I went home and I was a completely different CK by then. I was going to the PC switching it on and off, then walking in the hall, again going to the PC and again switching it on and off. Oh My God… I became restless. I did not know that I haven't had food since morning and it was 9 pm in the night. I behaved as if I would go mad; I waited eagerly for Ravi to come. He came and I shared everything with him. He made me realize that I was in Love and he was damn surprised to see me in that state.
I went to bed and I messaged her that I wanted to meet her again. I don't know what was going on in her mind but she said, "ok will plan to meet very soon, I am a bit tired today because of the shopping, will talk to you tomorrow. See you."
"See you!" I replied.
The next morning we did not talk as we both were busy in our classes. I called her in the evening.
"Hey! I wanted to ask you a question since we have met. How do I look?" I asked her.
"Hi! You look Okay! Not so smart but better than any average looking guy and below what I expected you to look like." She replied.
I had mixed emotions listening to this. "Okay" I said in a passive tone.
She asked the same question adding "how was Sakshi?"
"You look damn impressive and you were above my expectations. If I had to tell you how you look like then I would write a poem for that."
"Seriously? Do you write poems?" She asked.
"Yes, I do. Sometimes, when I am in a mood to write."
"Okay! Nice. By the way what about Sakshi?" She went back to the same question again.
"I didn't pay much attention to her. She looked pretty but I was lost in your eyes…" I smiled.
"She looks better than me, she is…"
"Umm… you look better and I am happy to have you as a friend." I interrupted.
I could feel the smile on her face.
"Listen! I have to go to school tomorrow, so see you. Good Night."
"Good Night."
12 February2009 (Proposal)
It was a regular day. We both had our classes and were busy in our schedules. In the evening I called her but she did not attend my call. I was wondering why she did not. Soon I got a call from her.
"Hey! Sorry I was busy in some household stuff with my mom. I saw your missed call when I got free. So, we can talk now."
"Hi! If you don't mind I want you to just listen to me for a while and leave everything you are doing right now."
"Is everything okay?" She asked surprisingly.
"Yes, but I never knew it's going to be this way. I never knew how would I do it, but I have to."
"What happened? What do you want to say?"
"I am not able to walk straight on the roads. My eyes keep on searching you in everyone. My dreams have nothing except your smiling face towards me. In every text book it's you. I go blank while studying in the classes. Everyone says I am lost but I think I have found myself in you. I am lost in your eyes as if they have hypnotized me. I don't even bother about what everyone thinks about me. I'll sleep without having food but will not be able to sleep without talking to you. Every second without you is just like an hour for me. If god would have given me a chance to redeem my Million good works against one thing which I want in my life to happen, is you. I Love you and I live for you sweetheart. Will you be my Life forever?"
It was a complete silence from both the sides…. I was afraid of losing her, thousands of questions started running in my mind…. I guess it was too early to propose her but I don't know what was happening on the other side…. After a long pause she said….
"Look, you are such a true and decent guy. Any girl on this planet would never say no to you, as you are worth loving. But my family is of different thoughts, they are orthodox and they would never allow me to go for a love marriage. I don't have enough courage to tell them about you; even they would not like it if they saw me talking to you. You don't know them. They are very strict and will never let it happen. I am sorry, I can't say yes…."
It seemed like everything had fallen apart. I felt like the blood had stopped running into my vessels. The heart was not pumping and stopped beating. The silence was killing me. It was a feeling which broke me from inside. I felt so weak that I was not able to hold my phone. Somehow I gathered the courage to speak and utter few words ….
"I Love you and will always do. I'll become whatever your father wants me to. I'll try everything to convince your family. If you are not able to tell them I'll tell them that we love each other and will find out a better way to make it an arrange marriage somehow. Please say yes… Please…."
"Sorry I can't" and she hung up the phone.
I was sad. I told Ravi about it; he somehow tried to make me smile but I couldn't smile. He knew where I was, what I was feeling but he did not have any choice, nor did I. I spent the whole night crying and thinking about her. I felt she might never talk to me after this. I lost my control on all the senses. I felt like I was sleeping on a death bed having a lot to say but I did not have anyone to hear it. I was feeling like I was lost in a cage having mirrors everywhere but not even a single door to escape. I couldn't hold my tears but my eyes were tired of weeping.
13February2009
Ravi woke me up this day. He was very much worried and asked me to repeat the whole conversation which I had with Megha last night. I repeated every word as if it was a recorded version. He made a conclusion of the conversation. He said "look bro. she loves you, all you need to do is make her emotional and fall towards you and that job is mine now."
He took my phone and sent a message to Megha.
"Hi! This is Ravi. He couldn't sleep the whole night. He cried a lot and was out of his senses. He loves you so much that while thinking about you he burnt one of his fingers while boiling milk in the kitchen. He seriously loves you and I don't know why, but he is mad for you…"
14February2009 (The Valentine's Day)
She called me up in the evening.
"Hey!"
"Hi!"
"I am sorry to hurt you, I just called you to say, that … that … I Love You."
"I was just worried to lose you but sorry I do not love you." And I disconnected the call.
Surprised?? Why did I do this?? And that too on the Valentine's Day.
There were two reasons behind it.
First, I wanted to test if she was equally dying for me.
Second, I wanted to propose her again and hear a 'yes' from her side. I mean a guy always proposes and a girl always accepts the proposal, right?
I know it sounds silly but above all I wanted her to wait for me. After all, Love gets intensified in absence or wait of someone.
16 February 2009 (The Final Proposal)
It's been 2 days since we have talked to each other. I was wondering why there was no call from her side since last 2 days. I got few questions in my mind…
Was she angry with me?
Was it so that she doesn't want to talk to me because she thought I had broken her heart by refusing her proposal?
Might she be sad and crying because I hurt her?
Or it must be so that she was dying to talk to me but she wanted me to call her first?
I couldn't resist myself from calling her. I was dying to listen to her voice and after all I gave up and I called her up.
"Hey!"
"Hi!"
"I am Sorry."
"It's ok…"
"Look, I did not say 'Yes' because I wanted you to feel how much you love me and I wanted you to know how much you get hurt when you hear a 'No'… I tried to be funny at the wrong time…. But like I said I Love you!"
She said "I Love you too."
I dreamt like I was bent on my knees in front of her and gave a red rose to her; she smiled looking at me and accepted the rose speaking those 3 magical words which I was dying to listen. I was lost somewhere and a tear of happiness touched my cheeks. I then requested her to meet me as I was dying to see her again and craved to get lost in her deep innocent eyes.
She promised me that she would soon make a plan to meet and was silent the next moment.
I couldn't understand her silence and I asked "what happened?"
"Nothing," she said.
"Aren't you happy with this?"
"Yes I am, it's just …."
"It's Just??"
"I got my hand burnt last day because you were hurt and it's paining."
"Did you apply medicine on it?"
"Yes, I did."
"Okay! I want you to promise me one thing today."
"What?"
"You will never hurt yourself hereafter and will always take care of yourself. Promise??"
"Promise."
"Okay, now go and take rest. We will talk tomorrow. Good Night. Love you."
"Love you too."
I was filled with mixed emotions. On the one had I was happy that she accepted the proposal and she cared for me so much that she hurt herself when I was hurt  and on the other hand I was sad as I was the reason behind her suffering and I never wanted her to get hurt.
Finally, we both were a couple now and we were into a lifelong relationship which I would never allow to end till the world came to an end. My happiness had no boundaries and I felt as if I had won the world cup. I was excited to tell Ravi about this. I shared this with him as soon as he reached home and he was very happy to see me smile. That night I took the privilege to listen to the melodious songs of Aatif Aslam, my all-time favourite on FM surrendering myself to love.